Matthew Blaisdell
President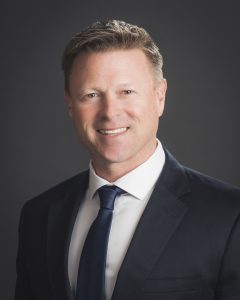 Matthew Blaisdell is honored to serve as President of Aearo Technologies LLC, a 3M company.
As President, Matthew oversees the company's strategic vision and execution efforts aiming to be market leaders in providing high-value thermal and acoustic solutions in the industrial transportation, aerospace, electronic, and specialty vehicle markets.
In previous roles with 3M Company, Matthew held various leadership positions responsible for increasing business and technology development with expansion efforts into high-growth, emerging markets both domestically and internationally.
Before joining 3M Company in March 2006, Matthew served in multiple manufacturing, quality, and business leadership positions for General Motors Company's North America, Europe, and Asia operations.
Blaisdell holds a Master of Business Administration from Dallas Baptist University and a bachelor's degree in business management with concentrations in finance and marketing from University of Texas Arlington.
Outside of work, Matthew values spending quality time with his wife, Amy, his three children, Zachary, Trevor, and Ella Faith, and his beloved English Bulldog, Daisy Mae. Together, they share a passion for their faith, reading, traveling, rigorous workouts, and embracing the athletic world.