Fire, Rescue & Emergency Vehicle Solutions
Aearo Technologies LLC, a 3M company, Introduces Acoustic Insulation Systems for Cabin Control
A firefighter's job is demanding and dangerous, not to mention uncomfortable. The last thing you need is a hot, noisy fire truck cabin. Aearo Technologies has comprehensive system solutions for reducing noise and managing heat for a more comfortable ride, all while improving the efficiency of cooling systems.
Find out how in this article from Fire Apparatus & Emergency Equipment magazine.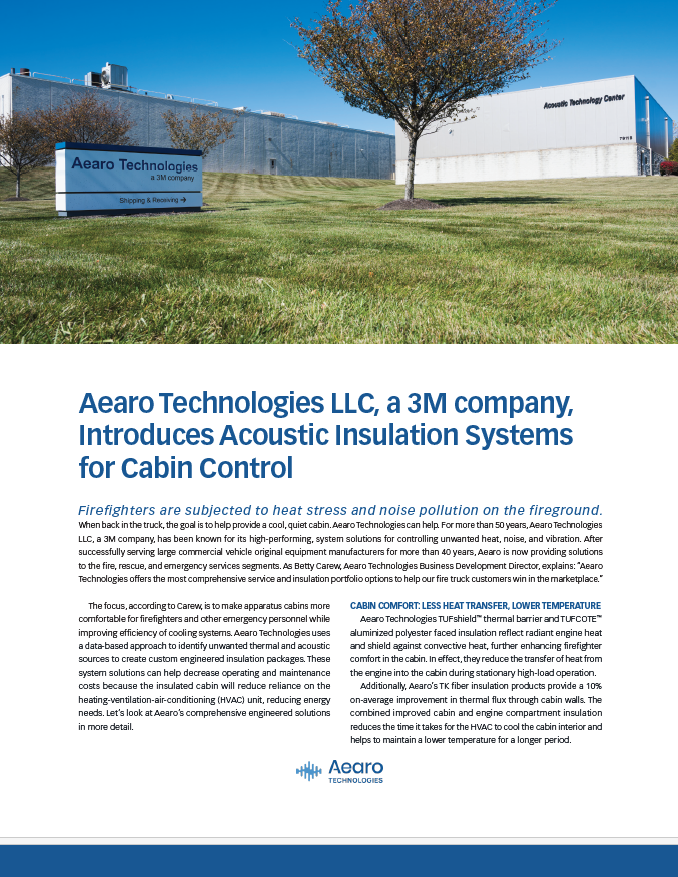 ---
---
---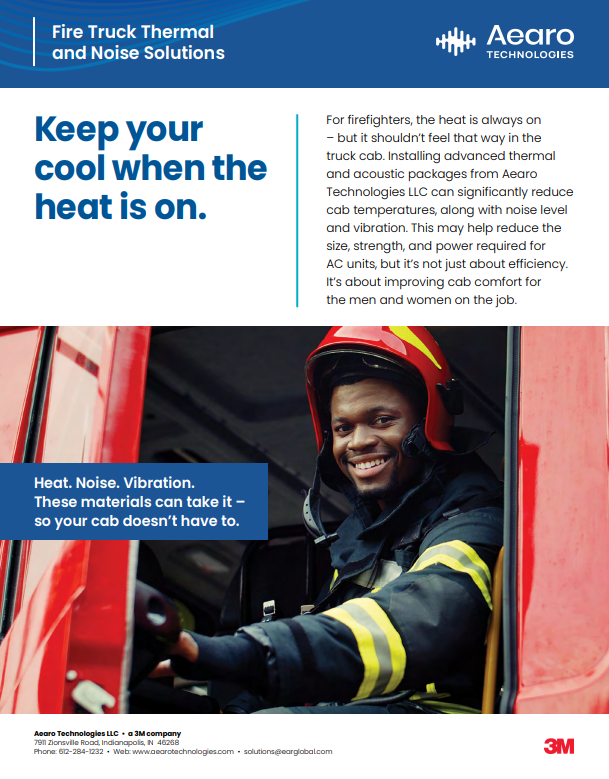 Fire Truck Thermal and Noise Solutions
For more than 50 years, Aearo has been known for its high-performing system solutions for controlling unwanted heat, noise, and vibration. After successfully serving large commercial vehicle OEMs for over 40 years, Aearo is now providing solutions to the fire, rescue, and emergency services segments. Using our state-of-the-art Acoustic Technology Center, our experienced technical team utilizes a data-based approach to identify unwanted thermal and acoustic sources and create custom engineered insulation packages for your fire trucks and emergency response vehicles.
Learn more in this brochure.
---
---
---
Absorption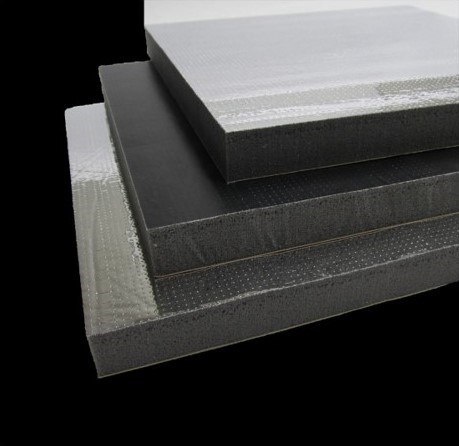 TUFCOTE™ XL Foams
TUFCOTE™ XL acoustic
foam is capable of achieving a Noise Reduction Coefficient (NRC) of 0.8 at 1″ thickness. Our proprietary casting process chemically bonds these foams to facings and the adhesive.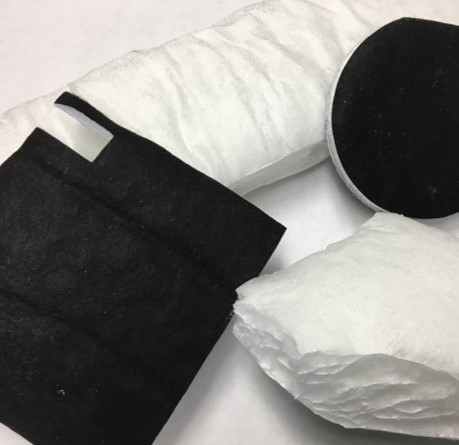 3M™ Thinsulate™ Insulation
3M™ Thinsulate™ TK is a high performance, low density material. Its
acoustic and thermal properties make it ideal for use in many
commercial vehicle applications.
---
---
---
Thermal & Damping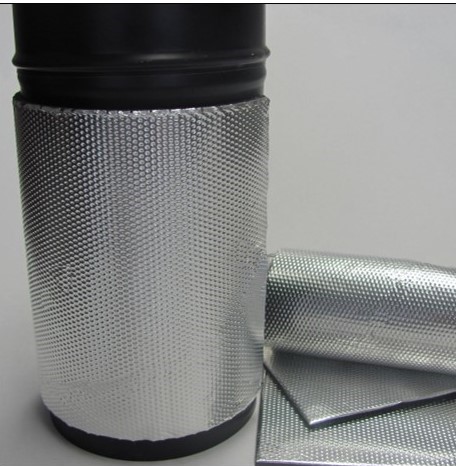 TUFshield™ Thermal Shielding
Rigorously tested and specially engineered, TUFshield™ thermal shielding products help protect both components and people from potentially harmful heat sources.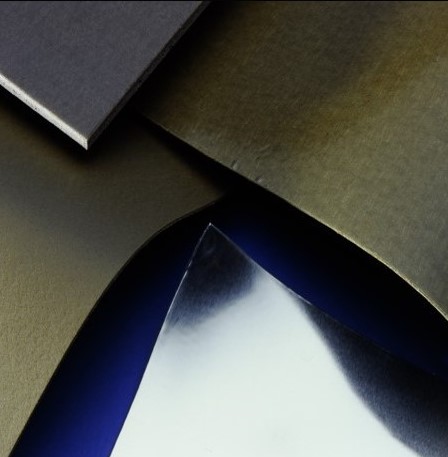 ISODAMP™ Damping Materials
Our ISODAMP™ damping materials provide vibration control that can withstand diverse physical, temperature, and environmental conditions.
---
---
---
Barriers & Barrier Composites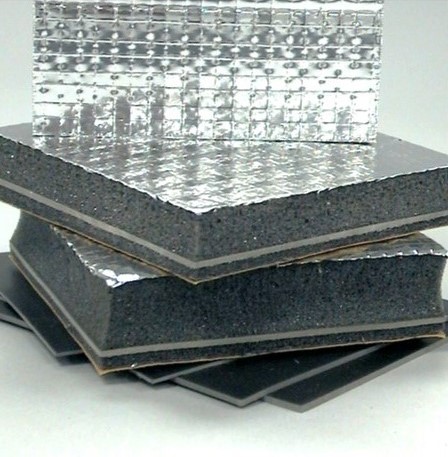 TUFCOTE™ Barrier Composites
TUFCOTE™ barrier and barrier absorber composites incorporate both sound absorption and sound barrier properties to provide highly effective noise control and installation efficiency in a wide range of applications.
Need More Information? Contact Us Below