Aearo Habitat For Humanity Build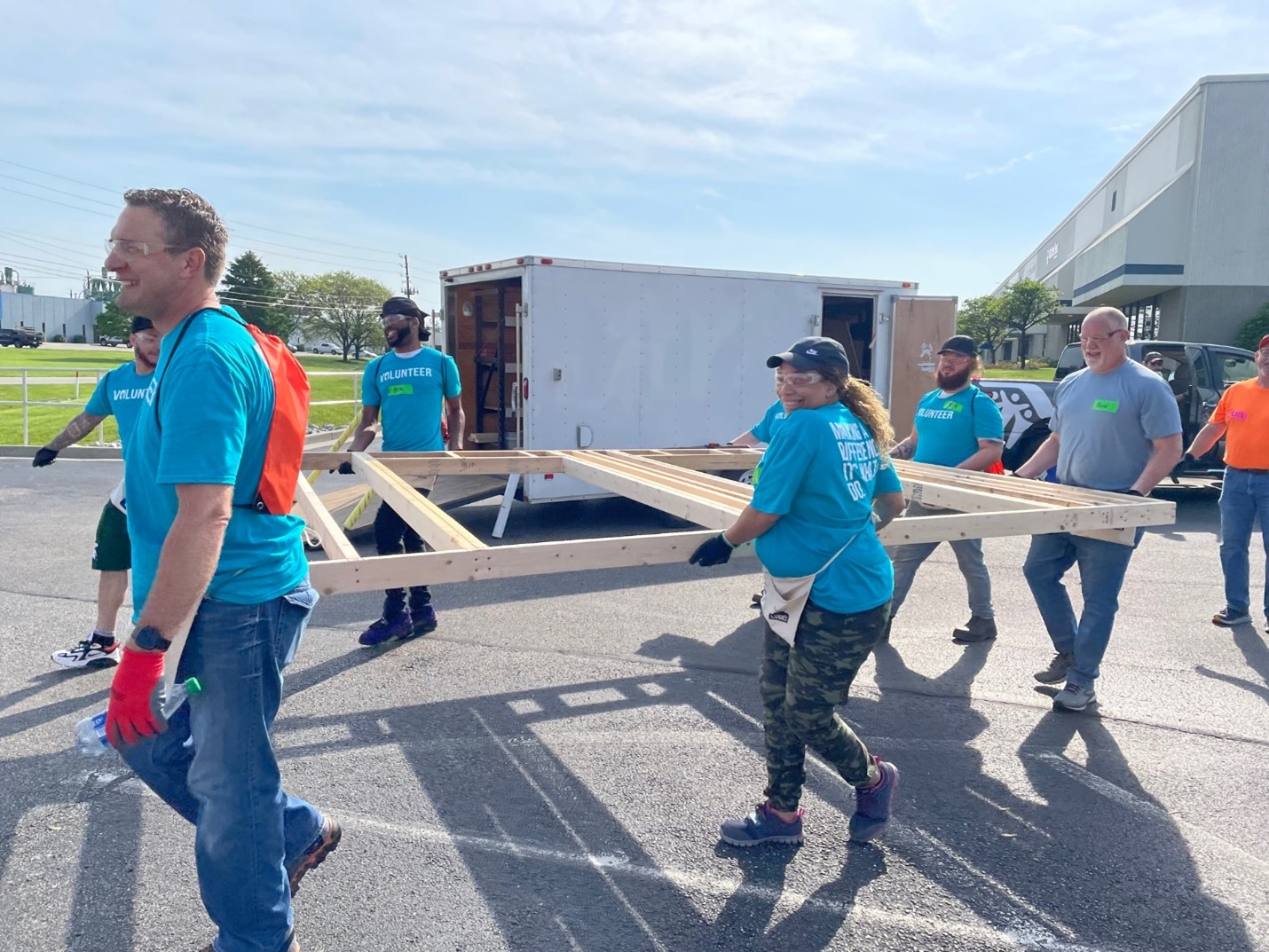 On Friday, employees at Aearo Technologies teamed up with 3M employees for a Habitat for Humanity panel build. With about 100 combined volunteers, this year's build was a great success! This year we are happy to be supporting IU Health Patient Care Assistant Lenita and her 3-year-old son Leontae, helping them achieve their dream of homeownership and a permanent residence.
Habitat for Humanity, with support from volunteers, donors, and community support, provide a quality, affordable home for local families. Selected Habitat homeowners pay a modest down payment, invest 300 hours of "sweat equity," which includes construction of their home, and are responsible for 0% interest monthly mortgage payments and home maintenance.
We wish all the best to Lenita for this accomplishment and thank all our volunteers for helping this family achieve their goals!