Amy Martinez
Human Resources Manager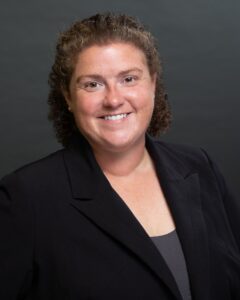 Amy Martinez joined the 3M/Aearo Technologies team in 2021, and in 2022 was promoted to Human Resources Manager for the Manufacturing plants in Indianapolis as well as all Aearo Technologies businesses. Amy leads and supports teams across multiple business groups and oversees the execution and compliance of the company's policies, procedures, and processes.
Having primarily worked in the manufacturing industry, Amy has over 20 years of experience, previously holding Plant Human Resources Manager and Labor Relations Manager roles for several Fortune 500 companies. Through this experience, Amy is known for her ability to build strong, trusting relationships with the people she supports.
Amy received her master's degree from Spalding University in business communications and earned a bachelor's and associate degree from Indiana Wesleyan University in business and business management.
Amy has been married for over 10 years to her wife Brenna and they share three children: Baker, Anderson, and Parke. Amy and her family are originally from Louisville, KY and enjoy all things Louisville: basketball, football, and of course the Kentucky Derby.