Kerry O'Connell
Application Engineering Supervisor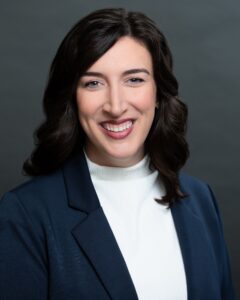 Kerry O'Connell joined Aearo Technologies in 2018 as the Applications Engineering Supervisor, leading a global team of engineers supporting all of Aearo's markets. Kerry started at Aearo as an applications engineer serving the Automotive Electrification market where she made an immediate impact with her ability to understand global customer needs and create customized solutions. She also served as Applications Engineering Supervisor for the aircraft and electronics market. Kerry is a constant learner and loves helping her team work through difficult problems to best serve customers.
Kerry graduated with honors from the University of Cincinnati with a bachelor's degree in Biomedical Engineering, focusing on medical device design and entrepreneurship. Prior to joining Aearo, Kerry held engineering positions at medical device companies and was most recently a chassis product engineer in automotive manufacturing. Her broad experience across many markets prepared her for understanding the unique demands of Aearo's wide-ranging customers.
Outside of work, Kerry enjoys trivia, gardening, biking, and spending time with friends, family, and her three dogs.