Sorin Costicov
Plant Manager, Indianapolis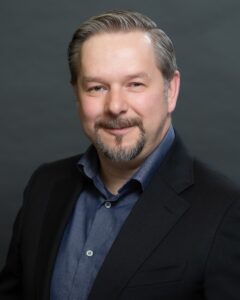 Sorin Costicov is the Indianapolis Plant Manager for Aearo Technologies. He has worked in a multitude of industries, including health care, equipment manufacturing, chemical manufacturing, coating, extrusion, and converting.
Sorin holds a bachelor's degree in aerospace engineering as well as certifications for Lean Six Sigma Black Belt and Lean Leader. Sorin joined 3M 11 years ago and has progressed through various roles in engineering, supervision, continuous improvement, and both maintenance and value stream manager. Focused on results, he has led new product introductions, equipment installation and renewals, and drives sales growth and operation optimization projects. Sorin has a passion for coaching leaders through professional growth and increased responsibility, resulting in the development of high functioning teams driven by accountability, honesty, and cooperation.
In his spare time, Sorin enjoys spending time outdoors with his family, nerding out reading, and tinkering in various hobbies and interests.