Building a Better Future, One Beam at a Time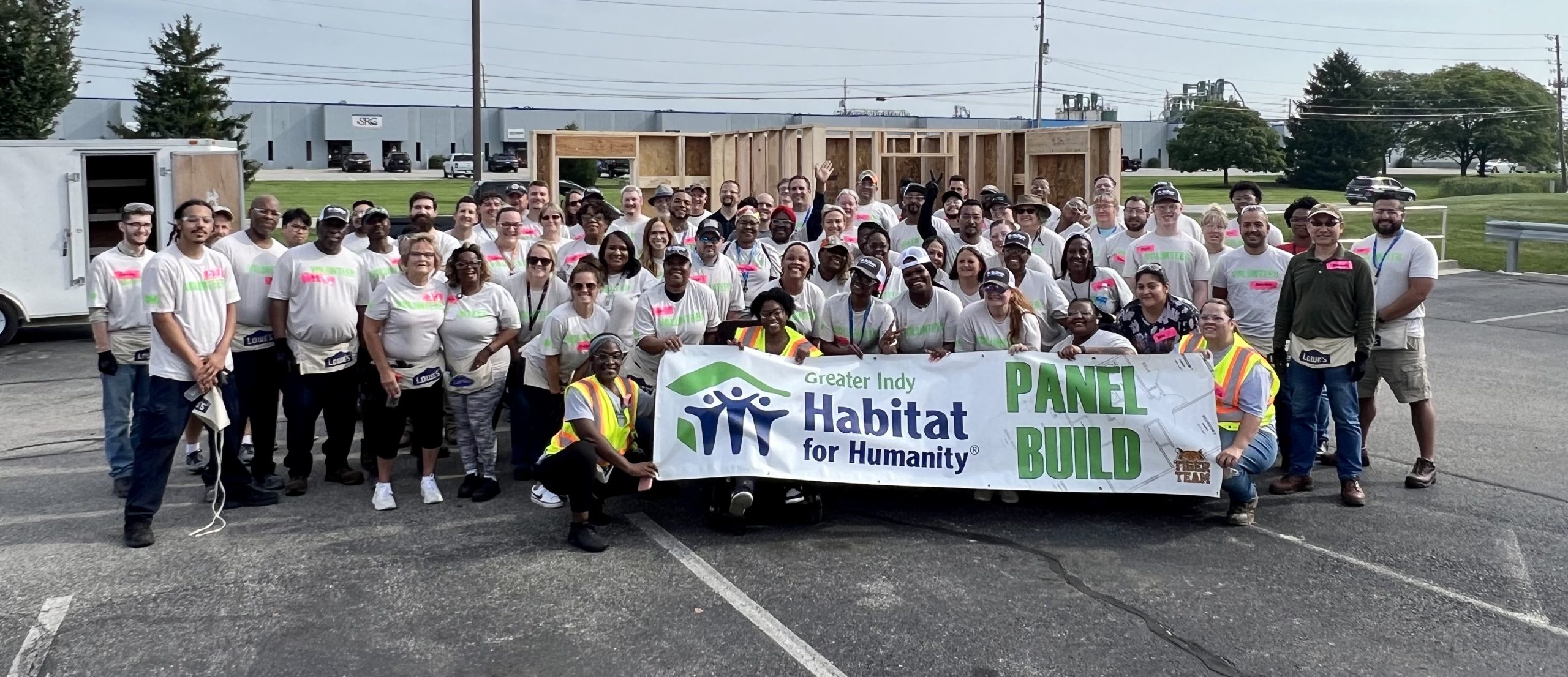 On Friday August 11, around 100 total volunteers from Aearo Technologies and 3M partnered again for our annual Habitat for Humanity build. This year we were building for Tawanna, a medical receptionist who has cerebral palsy. Because her disability hinders her physical mobility, she is greatly in need of a house, as living in an apartment worsens her physical challenges. The narrow doorways, high kitchen cabinets, and non-accessible bathroom cause her many difficulties in getting around her current home. She is hopeful that this program will improve her independence and mobility.
Habitat for Humanity, with support from volunteers, donors, and the community, provide a quality, affordable home for local families. Selected Habitat homeowners pay a modest down payment, invest 300 hours of "sweat equity," which includes construction of their home, and are responsible for 0% interest monthly mortgage payments and home maintenance.
We wish Tawanna all the best in her future goals and thank the many volunteers who came together to make this happen!